NATURE   NUTURE:    WINTER SOLSTICE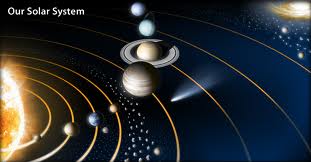 SATURDAY DECEMBER 21                       2013                           11AM TO 1PM        @NAVARRE LIVING YOGA
December 21st marks the shortest day of the year and the onset of Winter.  Come celebrate Life's gift of Winter and explore the following questions.   What does the winter season have to do with the solar system, mathematics and introspection?   How can you learn to synchronize your system with the Season?  What is unique about Winter that our systems can utilize for transformation?  What can we contemplate and explore over the Winter that supports harmony of living in the seasons?
 "The Four Seasons are not a belief, not a religious or political view, and were not human created or human dependent.  The Four Seasons are the Language and Fact of Life on Earth." (Estcheemah) from Lighteningbolt. 
Presented and Facilitated by:  China Crow- Mindy Broadstone
www.mbroadstone.com 850-217-3096
China Crow has had the great pleasure and honor of exploring the Medicine Wheels since the 1990's.  Early on it was through study of world acclaimed books Seven Arrows and Lighteningbolt  as well as study with Rosalyn Bruyere, Medicine Woman and internationally known healer.  When Rosalyn Bruyere hosted her Medicine Brother Hyemeyohsts Storm along with his life partner and Medicine Woman White Swan in 2008, nothing could keep Mindy away from learning directly from the Medicine Man himself and White Swan.   She has had the pleasure of being under their instruction and training since 2008. Hyemeyohsts Storm otherwise known as Wolf is author of Seven Arrows and Lighteningbolt as well as other books and documents.  Both Wolf and Swan have dedicated their lives to the teaching of the Medicine Wheels for the benefit of humankind and the future of the world.
$20 advance or $25 @ door: contact Navarre Living Yoga or                                                                 Mindy Broadstone  www.mbroadstone.com 850-217-3096
   Navarre Living Yoga:   8162 Navarre Parkway, (new location) Navarre, FL
850-346-3577  Email  navarrelivingyoga@gmail.com
******* Mark your calendar for the next Spring celebration near March 21, 2013