Mindy Broadstone, OTR, LMT, CLT, LANA, Rev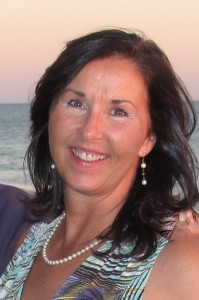 Owner of Healing Therapy & Development  LLC
Mindy Broadstone is a holistic health practitioner and teacher from the fields of Occupational Therapy; Massage and Lymphedema Therapy, Healing, Yoga Science and the Ministry.  Her interest in preventative medicine has led her in the search for the foundation of health and how it relates to the eternal part of each person as well as the transient form of the body.  In her search, she has developed skills in many forms of therapy, complementary medicine and healing which she uses in conjunction with prevention and self healing methods. The wisdom she has gained from her own internal exploration and direct experience of the human spirit is applied uniquely during seminars and sessions with clients.  Sessions can be held individually or in groups in the following areas.
Individualized session combining manual and energetic techniques to relieve pain,  heal trauma, injuries and illness,  reduce swelling, alleviate stress, enhance resiliency, increase a sense of balance and abilities, increase energy,  and reconnect with your purpose.  See Professional Training list below for types of techniques used.
Instruction and training in accessing the nervous system to reduce and prevent stress.
Instruction and techniques for harnessing the mind to enhance your goals.
Instruction/guidance in stimulating natural self healing through techniques specific to current problems or illness.
Guidance in process to access the highest wisdom within.
Seminars and Coursework in Energy Medicine/Healing and Integrating Alternative and Complementary Techniques into Massage, Occupational and Lymphedema Therapy including CEU's.
Group Classes in Powering up Your Energy with Qigong.
PROFESSIONAL TRAINING                                                    
Licensed Occupational Therapy
Certified Lymphedema Therapy
Hands on Healing
Chakra/Energy Balancing
Cranio-Sacral Therapy
Qigong
Licensed Massage Therapy
Myofascial Release Techniques
Acupressure
Medicine Wheel
Yoga Science and Philosophy
Ministry
EXPERIENCE
Mindy has worked with people of all ages from neonates to the elderly in intensive care units, acute care, rehab, outpatient, home care, private practice, wellness programs and education settings.  She has taught at Cuyahoga Community College, was guest speaker at Cleveland State University. Instructed at the Soothing Arts Healing Therapies of Destin, Florida and has provided professional development courses for ongoing licensing. She has worked in Ohio, New York , Florida and India.  She is currently working on a book that applies a holistic model for approaching health and wellness that is based on the spiritual nature of humans.