NATURE NURTURE SERIES:  FALL EQUINOX 2013  
FRIDAY SEPTEMBER 20, 2013, 6-8PM    NAVARRE LIVING YOGA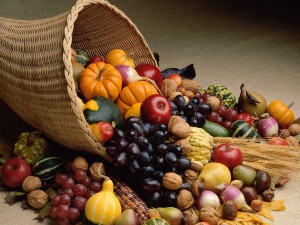 BOUNTY    
HARVEST    
GROUNDING    IN   LIFE
Expand and apply principles of the Season to your Life and your Relationships.    Come welcome Autumn, the Season of Bounty and Harvest as we expand awareness of Mother – Father Life Earth Element, Qualities and Bounty of Earth in our Lives.
"The Four Seasons are not a belief, not a religious or political view, and were not human created or human dependent.  The Four Seasons are the Language and Fact of Life on Earth." (Estcheemah) from Lighteningbolt.
Presented and Facilitated by:  China Crow- Mindy Broadstone  www.mbroadstone.com 850-217-3096
China Crow has had the great pleasure and honor of exploring the Medicine Wheels since the 1990's.  Early on it was through study of world acclaimed books Seven Arrows and Lighteningbolt  as well as study with Rosalyn Bruyere, Medicine Woman and internationally known healer.  When Rosalyn Bruyere hosted her Medicine Brother Hyemeyohsts Storm along with his life partner and Medicine Woman White Swan in 2008, nothing could keep Mindy away from learning directly from the Medicine Man himself and White Swan.   She has had the pleasure of being under their instruction and training since 2008. Hyemeyohsts Storm otherwise known as Wolf is author of Seven Arrows and Lighteningbolt as well as other books and documents.  Both Wolf and Swan have dedicated their lives to the teaching of the Medicine Wheels for the benefit of humankind and the future of the world.
$20 advance: contact Navarre Living Yoga or Mindy Broadstone; $25 @ door Navarre Living Yoga:   8135 Navarre Pkwy (next to El Patron Restaurant) Navarre, FL  850-346-357  Email  navarrelivingyoga@gmail.com
Mark your calendar for the NEXT SOLSTICE CELEBRATION Scheduled for:    Saturday December 21ST at 11am.
WE WILL START AT NAVARRE LIVING YOGA AND MAY END AT THE BEACH IF THE WEATHER PERMITS; BRING A TOWEL FOR SITTING ON THE BEACH;  GUIDED CONTEMPLATION AND MEDITATION WITH MOTHER GULF OF MEXICO TO WELCOME THE FALL SEASON.